Quick Seeds 101
Fast cannabis seeds are photo-dependent strains with a very fast flowering phase, which means they'll flower between 1 to 2 weeks faster than the standard versions. Humboldt Seeds' Fast genetics have been created from the cross of their classic strains with their best elite auto-flowering varieties. Fast strains are ideal for impatient growers eager to obtain their precious harvests, as well as for growers in northern areas with adverse weather conditions, wishing to grow our classic Humboldt genetics whilst retaining all their top qualities.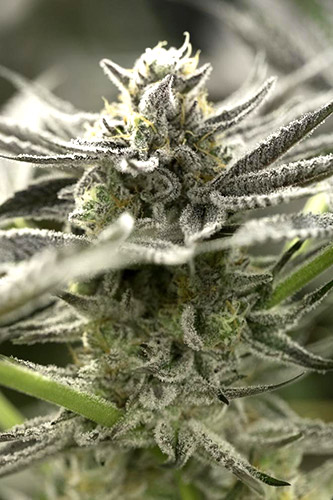 Fast strains, also known as Quick or Early Version strains, derive from crosses with selected auto-flowering genetics; so even though they are not actually auto-flowering, they carry the auto-flowering gene. They are F1 Hybrids characterized by their ability to shift from the vegetative to the flowering phase in record time.
Fast cannabis plants grow non-stop until the photoperiod is changed and the blooming starts, which does not usually exceed 7 weeks.
Multiple Benefits
Growing Fast Flowering cannabis seeds provides numerous benefits:
Fast strains can be grown in northern regions like Canada, Great Britain, Germany, or Russia, as they can be harvested before the arrival of cold and humid weather.
They are feminized plants that will be ready for harvest in a short amount of time, which allows for more indoor grows in a given period.
Another advantage of Fast plants is that they are bigger than the autoflowering strains, and therefore deliver more abundant yields.
Fast strains are similar to their feminized relatives, but their flowering time is faster and they can be grown in almost any climate conditions with great results.
Humboldt Seeds' 2021 Collection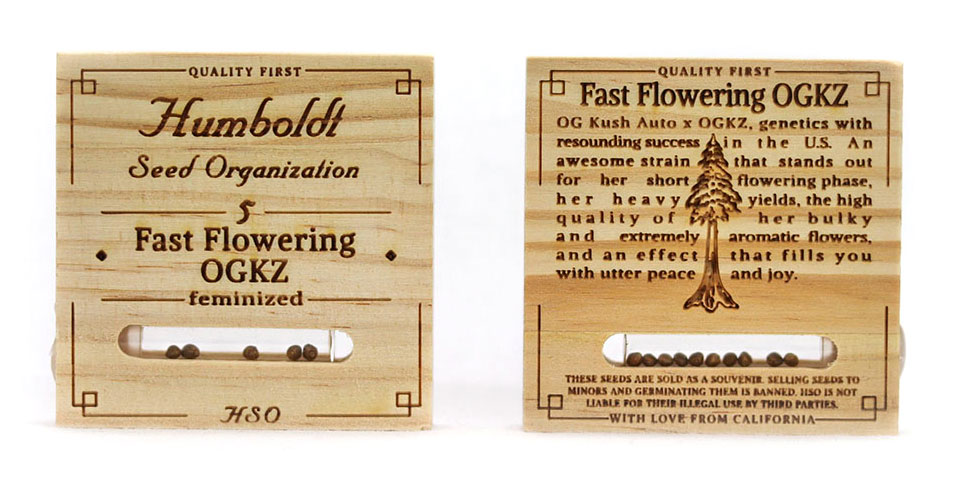 Our 2021 Fast collection includes the following pollen receivers:
Ice Cream Cake, Runtz, Wedding Cake, Peanut Butter Breath, Geist OG, Strawberry Suprise, Fruity Pebbles OG, Rick Flair (Herijuana x Cookies), Durban Gushers, Duct Tape, GMO, Blockbuilder OG (Warlock Genetics), London Pound Cake, Rozay, Dosido, Purple Punch, SFV and the unavailable Bacio Gelato, (Bacio x (SFV x OGTT)) #111 & #112 (street cut) via the don @Sherbinski415
Contact us to be put on the waitlist. We sell out every time, don't sleep!! Zzzzz
~ Ras